UPDATED: 26TH OCTOBER 2020
ALEX THOMAS (on the left of the right photo) and I have been a fan of Gridiron Football since the 1988 NFL season and a lifetime supporter of the San Francisco 49ers. Since then I have loved American Football for over 30 years.
BRITISH FOOTBALL LEAGUE kicked-off in 2015 to showcase Alex's love of the NFL and American Football.
AMT GRIDIRON would like to thank The Helmet Project, SportsLogo and WorldStadiums.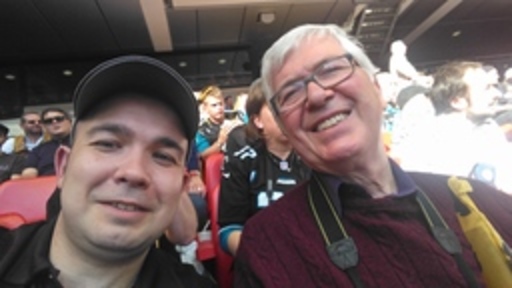 Founded:
2002
Formerly:
Mathos Football UK
(2002-2007)
Mathos Football World
(2007-2016)
Mathos Gridiron Football
(2016-2019)
RECENT UPDATES
FUTURE CHAMPIONSHIPS